CL is a new cryptocurrency on the block (pun not intended).
The one where the aim is to actually use it as currency instead as a store of value (as Bitcoin, Litecoin, and Dogecoin have become, or any other cryptocurrency for that matter).
We're taking crypto back to basics.
And the best way to approach this mission is to take an awareness approach, where we educate people about CBDC and teach them about the best alternative for payments, the Chungalunga coin. In a fun, fresh and bold way.
CBDC (Central Bank Digital Currency) is coming fast to every country, and we're the first ones doing something to avoid that evil.
Join us if you don't want to be a slave to the elites.
We're manifesting: "Chungalunga coin is already a Top 20 coin on the CoinMarketCap".
It's much easier to change the world when you are financially set for life (or even wealthy), and the Chungalunga coin will help many early investors to change the world for the better by first helping themselves.
This is a community-based currency where we all together spread the word about Chungalunga as it was with every mega-successful crypto project. And you're getting rewarded for it!
Read our short 9-page whitepaper to understand the thoughts and actions behind the Chungalunga coin.
(Crypto) Family First

Growing as a family with the power of #manifestation
Have you got your hands on Bitcoin in 2009-2012?
If not, read carefully what Skool has to say.
Creating a healthy and the most powerful crypto family is the first step in this journey.
Undoubtfully, Chungalunga's first investors will become financially set for life, but that's not the point of our mission.
Read what Skool has to say below before you check the rest of the website ⬇ ⬇
MISSION:
We're creating an opposite, a better alternative for the upcoming CBDC while working on becoming one of the world's most popular and used cryptocurrencies.
This is a mission, not "just a new" cryptocurrency.
The movement against the tyranny of the elites. Movement for everyone who knows something is off in this world and looking to make a change.

Powerful Family = Powerful
Marketing
Our mission is to make Chungalunga coin (CL) a global sensation, with thousands joining our powerful crypto family.
We're doing things differently than traditional DeFi projects, and with the help of our proactive members, we'll achieve unprecedented success.
Join us, and let's make history together.
"Together we grow."
It's up to our community to choose characters and create much better versions of Chunga and Lunga, our heroes who will help promote the Chungalunga coin worldwide.
I'm not a designer nor pro Midjourney user.
You will be able to create much better Chungalunga heroes.
Goals:
Our Targeted Market Cap is only 0.45% of Bitcoin's market cap.
And our current one is much, much lower than that.
1.5+ M
supporters
We're on our way to forming the biggest and most supportive crypto family ever.
$2+ billion
market cap
Chungalunga coin is 1st crypto project ever with a target market cap. Clear goal = easier achievement. The law of attraction helps as well.
1.5+M
supporters
We're on our way to forming the biggest and most supportive crypto family ever.
$2+ billion
market cap
Chungalunga coin is 1st crypto project ever with a target market cap. Clear goal = easier achievement. The law of attraction helps as well.
TikTok Magic

Chungalunga, the crypto currency of the tiktokers
Most content creators on TikTok still don't have a way to make money from their work.
That's where Chungalunga comes in – we'll introduce way(s) for the Tiktokers to accept CL as a currency they can accept for their products and/or services and as a way of donations from their followers.
Besides that, the aim is to get as many smaller content creators from all over the world to join our family and jointly promote Chungalunga (more info below in "Marketing Magic").
Everyone will benefit from this, from content creators who have limited access to financial institutions/services to their followers who can easily purchase goods from them or reward them for their work via donations, among everything else.
$1.000.000,00+ for Tiktokers
big rewards get big exposure
Do you have a TikTok account, or can create one?
Join our Chungalunga family and take advantage of our $1.000.000 reward fund in CL coins. Almost everyone who participates will get his cut.
Early Bitcoin supporters have been giving away coins for free to popularize BTC, and now our supporters are doing that with CL.
Plus, we're the only crypto project nowadays which rewards our support in different ways.
By spreading the word about CL on TikTok you could get additional rewards such as:
✔️ PORSCHE TAYCAN + TESLA MODEL S
We'll get proper attention on TikTok with these rewards, and there's no doubt we'll fast enough become "the talk of TikTok" and have a mega-successful crypto project.
✔️ Even BIGGER rewards down the road!

This is only for our Discord members. All details will be there.
➡️ Read our "Marketing Magic" and apply for these rewards by using the form in that PDF document or below on the black-red button.
These rewards are also valid for Douyin, a Chinese version of TikTok. All our Chinese family members can participate as well.
Adoption
Focused on getting CL adopted worldwide
At this point in time, the adoption of cryptocurrency is the most important thing generally, especially where many of us want to escape the system (CBDC + other nasty things) so called "elites" are putting upon us.
Bitcoin and all similar projects have failed in that, although they have existed for quite a long time.
Read below how we will achieve significant, worldwide adoption of the Chungalunga coin.
Chungalunga coin is traded only on decentralized exchanges, such as Uniswap.
Since proper cryptocurrencies, like CL, are all about decentralization and moving away from the concept of centralized (government) control, we are in line with the roots of why cryptocurrency was invented in the first place.
"Not your keys, not your coins."
This way, thanks to proper decentralization, all control is in your hands, and nothing, such as the recent FTX collapse or anything similar, can make you lose your own coins.
If you are new to crypto, please learn more about it before exchanging your fiat (money) for crypto.
Anti-Pajeet-System

unique and extremely useful implementation
Benefits:
1. Crypto "jeets" will avoid us, and we'll be one of the healthiest projects around
2. CL's price can rise faster, comparing it with all other projects.
IMPORTANT: READ AND UNDERSTAND WHAT APS IS AND HOW IT WORKS BEFORE YOU PURCHASE CHUNGALUNGA COINS.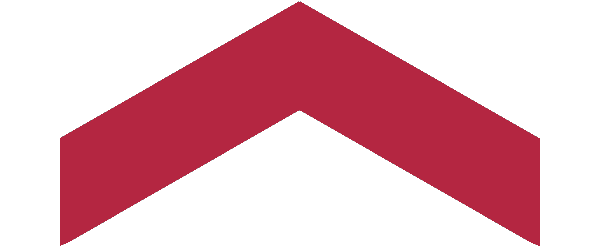 The Power of Manifesting
Our family is the first one in the crypto space to use the powerful process of manifestation (Law of Attraction) intentionally to achieve our goals – and become one of the most popular and used coins in the world.
"We are already a Top 20 project on CMC.
The rest of the world just needs to catch up with that. "
Read more in our article on Medium.com.
STORE
merch